"…Do not be afraid, Zechariah; your prayer has been heard..."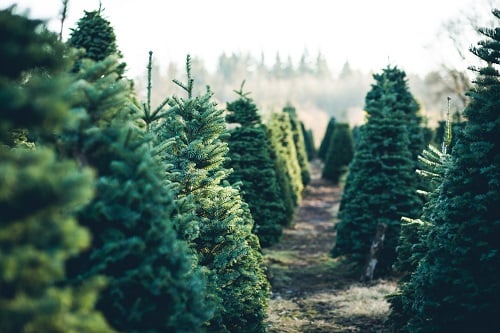 Those few words in Luke 1:13, spoken by an angel to Zechariah, a priest. Nice words. Encouraging words. Hopeful words.
But the remainder of the sentence was jaw dropping. Your wife, Elizabeth, will bear a son, and you are to call him John.
Meet Zechariah and Elizabeth, relatively small players in the larger Christmas drama. They are described in a way that is enviable in verse 6 - Both of them were righteous in the sight of God, observing all the Lord's commands and decrees blamelessly.
Blameless. Righteous. Obedient. A powerful couple in their community with enviable heritage and a faithful relationship with God.
But. Always a but.
But they were childless because Elizabeth was not able to conceive, and they were both very old.
Very old.
So how many years has it been since Zechariah stopped praying for a baby? How many suns have risen and set since that request, that pleading, left his lips? Ten years? Twenty years? Thirty? More?
Very old. Clearly well past childbearing years. Monthly cycles ended. All hope ended with them.
"Your prayer has been heard."
Your prayer that you prayed forever but stopped praying forever ago. That belief that you had heard from God that you would have an answer, but nothing has come. That dream that you have given up on and laid to rest because time and circumstances have dictated that it is gone and there is no reason to continue to pray.
How many years had it been?
"Your prayer has been heard."
I cannot fault Zechariah for asking questions, for not wanting to broadcast this angelic encounter without some evidence. I'm sure I would have done the same.
I wonder how Elizabeth responded when her husband came back from the temple unable to speak and yet somehow joyously different.
Elizabeth, who had borne the shame of barrenness all her long years. Elizabeth, pitied by some neighbors, judged by others. To be barren was to be cursed. To have your primary purpose in first century culture stifled. To watch other women bear children, nurture small lives and fulfill their purpose while you wait and pray and hope. While you bear the indignity of others believing you must have done something to deserve this. To watch those children grow up and bear grandchildren while you ask over and over again "what did I do wrong?" While you wonder if your Zechariah regrets being yoked to barreness.
And then to finally stop waiting and praying and hoping.
This first segment of the story of this couple closes with Elizabeth's reaction to becoming pregnant in her old age.
"The Lord has done this for me," she said. "In these days he has shown his favor and taken away my disgrace among the people."
That verse alone shows the powerful stigma she and Zechariah had lived under, despite their righteous and blameless lives. Elizabeth chooses five months of seclusion. Perhaps just to wrap her heart and mind around all of it. Perhaps to reframe her history in light of this life growing inside her.
Unanswered prayers. Lost dreams. A community looking down on you for something outside your control.
Zechariah and Elizabeth. Two of my heroes in the Christmas drama. Elizabeth becomes a powerful piece of evidence that God is at work during the encounter her more famous cousin Mary has a few months later.
"Even Elizabeth your relative is going to have a child in her old age, and she who was said to be unable to conceive is in her sixth month. 37 For no word from God will ever fail."
Other translations read "for nothing is impossible with God."
What prayer have you stopped praying? What dream have you laid aside because time and circumstances have shifted beyond the place that dream could take shape?
What if God is doing something that you cannot imagine? Something outside your timeline?
"Your prayer has been heard."
Zechariah and Elizabeth's lives were lived for a purpose they could not fathom. For a moment that would etch them onto the pages of history. Their quiet and faithful lives that held such pain and emptiness suddenly filled so God's glory and power could be displayed through them.
I'm guessing as John lay asleep in his crib next to their bed that they whispered together they would choose it all again willingly for this precious gift.
I wish you much hope and peace this Christmas Eve as we remember that nothing is impossible with God.